A new view for Begin Data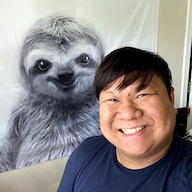 by Paul Chin Jr
@paulchinjr
on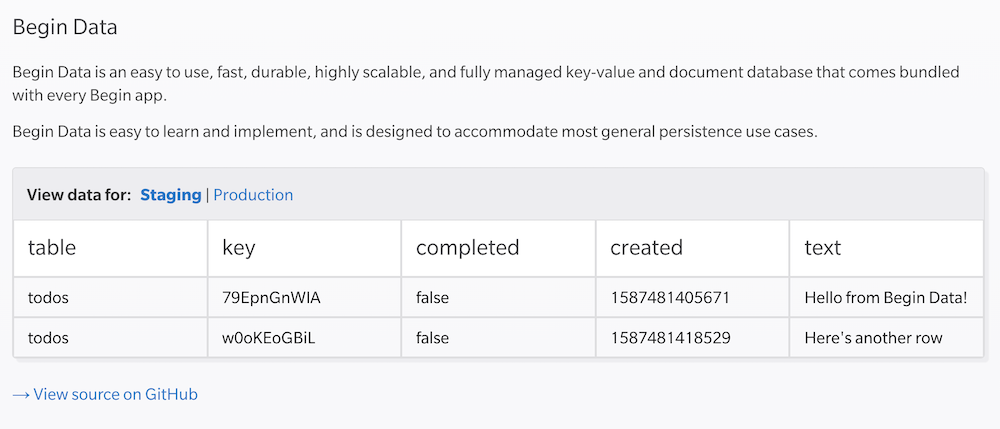 Begin Data is a fast, durable key value store that comes with every Begin app — even the free ones!
Begin Data is minimal, distributed, low-latency, SSD-based, and is open source and built on AWS DynamoDB, which makes it perfect for many use cases Beginners have asked us for.
Try out Begin Data right now
Hit this button to deploy an entire CRUD example app with data persistence to Begin in 30 seconds:

The new view
We heard that you wanted to be able to access your Begin Data from the Begin console, which is why today we're making that a little easier by adding a new view specifically for Begin Data.
Head to your app, click Data in the left nav, and from there you can see and better manage your persistent storage: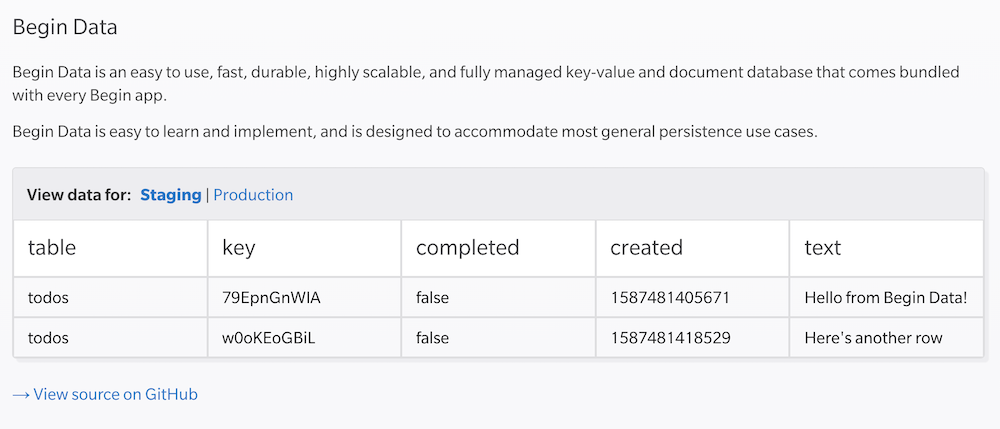 Learn more about Begin Data
Choosing a database can be tricky, but Begin Data is capable of handling most general persistence use cases with an unambiguous API.
The entire library is open source and you can also export your app's data (in JSON) from your application Settings view at any time–just click the export your app data link in the Ejecting your app section.
Next Steps
Deploy an example app with Begin Data in 15 seconds (no credit card required):